Big Bear Personal Injury Lawyer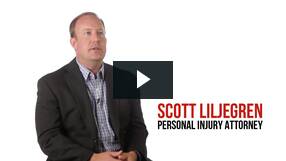 Have you or a loved one been injured in an accident in Big Bear, California? The Liljegren Law Group has been helping injury victims all over Southern California for years. We look out for the welfare of our clients and make sure they are properly compensated for their injuries. At the same time, our goal is to provide the very best legal services possible for those needing a Big Bear personal injury lawyer.
 
Handling All types of Accidents and Injuries
 
The Liljegren Law Group handles most cases where someone was harmed as a result of negligence on the part of another person, party or entity. Some of the types of injury cases we handle include:
Slip and Fall (also called premises liability)

Skiing Accidents

Snowboard Accidents

Bicycle Accidents

Bus Accidents

Children Injuries

Construction Accidents

Other types of injuries

Dealing with Insurance After an Accident
The insurance companies want you to think they are on your side. Even if it is your own insurance company, when it comes to paying out a claim, the truth is they are on their side and not yours. When dealing with an insurance company you may face may issues such as:
having a difficult time getting your medical bills or property damage bills paid

having the validity of your injuries being questioned

getting calls backs from the insurance company

being offered a settlement amount that is much less then you deserve

Let our experienced attorneys handle these issues for you. If you want to get a fair settlement, it is no secret that insurance companies will not get serious until you hire an attorney. We know that dealing with the aftermath of any accident can be incredibly hard to deal with. For this reason, we are here for our clients at a time when they need us most. Contact us today and find out how we can help you if you have been involved in an accident in Big Bear. Consultations are always free and you only pay for our services if we recover money on your behalf.